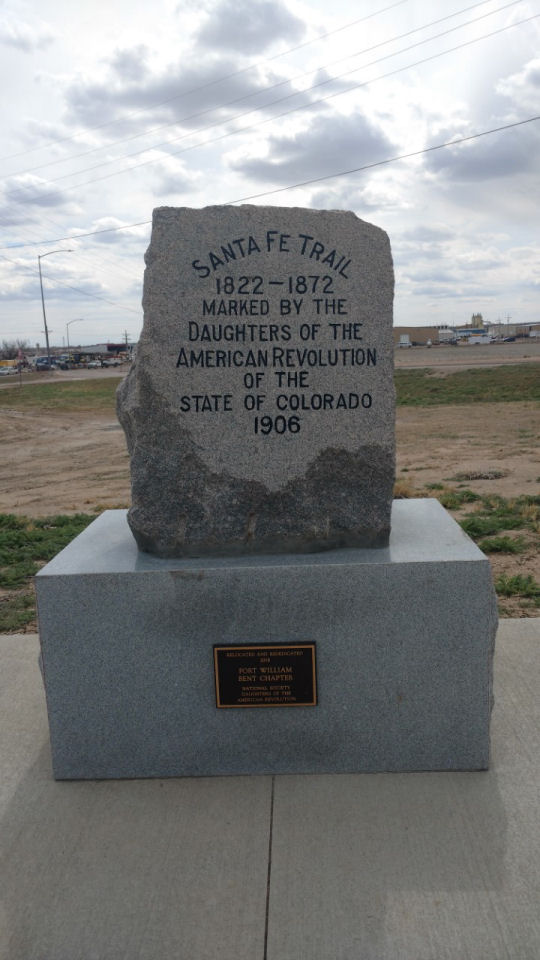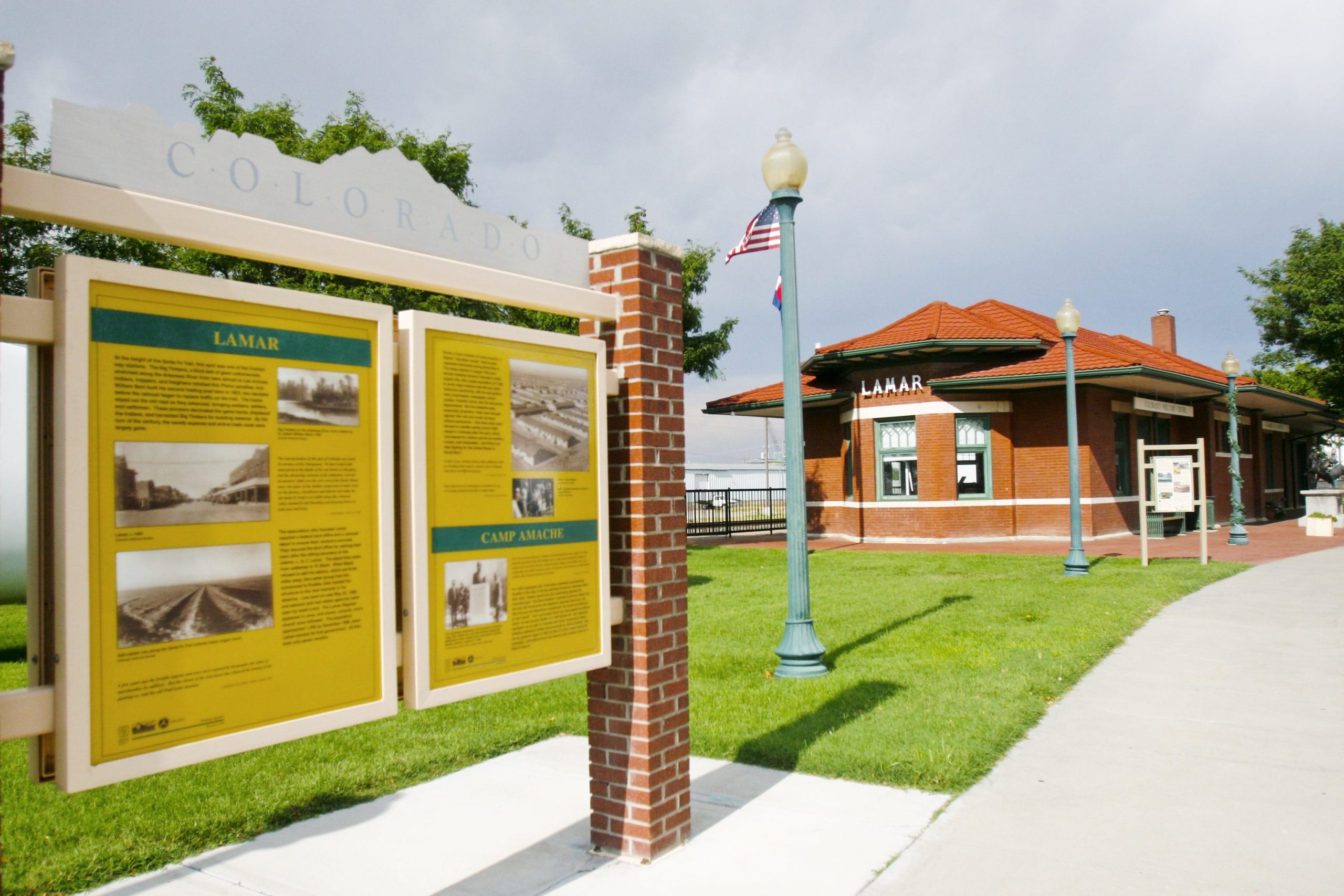 Chapter History
The Fort William Bent Chapter NSDAR was organized March 5, 1921, by Lucille Landers Garvin of Lamar. The chapter was instituted with 19 members, by Florence M. Stote, Colorado State Regent. First officers were: Eloise Spencer Nowles, regent; Helen Merrill, vice regent; Adelaide Ford Hover, recording secretary; Mary Louise Crary, corresponding secretary; Agnes Mayfield, treasurer; Nan Brownlee, registrar; Sue B. Gordon, chaplain; Mary Allen, historian; Rachel Ford Denning, auditor. Other charter members were Gail Parrish Larrick, Lucille Landers Garvin, Grace Haulk Gilman, Bessie Ratliff, Addie Lee McLeod, Ethel Gordon, Fay Huddleston Butler, Florence Smith Goodale, Lena Sanders Bean, Frances M. Hover, Minnie Koonsman, and Leo McLean.
The choice of the name of Fort William Bent Chapter NSDAR designates the most famous of the three forts built by the Bent brothers. William Bent first came to the upper Arkansas Valley in 1824, settled near the mouth of the Purgatoire River, and built a small picket fort at a point between the present Pueblo and Canon City. This was too far west for trade. In 1828, he began the erection of Fort William, as it was at first called (called Bent's Old Fort), which took four years to complete. After William Bent set fire to Bent's Old Fort in 1849, he moved thirty eight miles down the Arkansas River to Big Timbers where, in a temporary stockade, he attempted to revive Indian Trade. In 1852-53, he built a large stone trading post that became known as Bent's New Fort. The chapter derives its name from the new fort.
The site of Bent's New Fort was sold to the US Government in 1859. Buildings were added one mile west and it was renamed Fort Wise in 1860. In 1861, the fort was renamed Fort Lyon. The fort moved farther west in 1867. There is a Santa Fe Trail Historical marker for Fort Bent located north across the river bridge from the old town of Prowers, then east until the marker is in view to the south, about 3/8th of a mile. Turn south on the first road to a gate on the west side of the road. Walk through the pasture, a distance of about one city block, to the monument. The marker is placed just north of the fort site and is native stone, about 8-10 feet tall. This marker was erected by the State Historical Society of Colorado from Mrs. H.H. Hill Foundation and by the Lamar Junior Chamber of Commerce in 1942. Several yards to the northeast of this tall marker is a smaller marker, on which is inscribed "Ft. Bent, Later Ft. Wise, Santa Fe Trail 1922-1872. Marked by the Daughters of the American Revolution Zebulon Pike Chapter 1908." The information about the Santa Fe Trail marker and the Ft. Bent marker are from Colorado Historical Markers of the Colorado State Society, NSDAR, compiled and edited by Junann J. Stieghorst (1978).
Historic Markers
| | |
| --- | --- |
| First Schoolhouse in Springfield Marker | 1978 |
| Santa Fe Trail Marker #7 Re-Dedication | 2018 |